Microsite for SunnyD's "Show Your Bold" contest, in which contestants submitted videos of their original talents for a chance to win a custom prize tailored to their talent or a prize pack.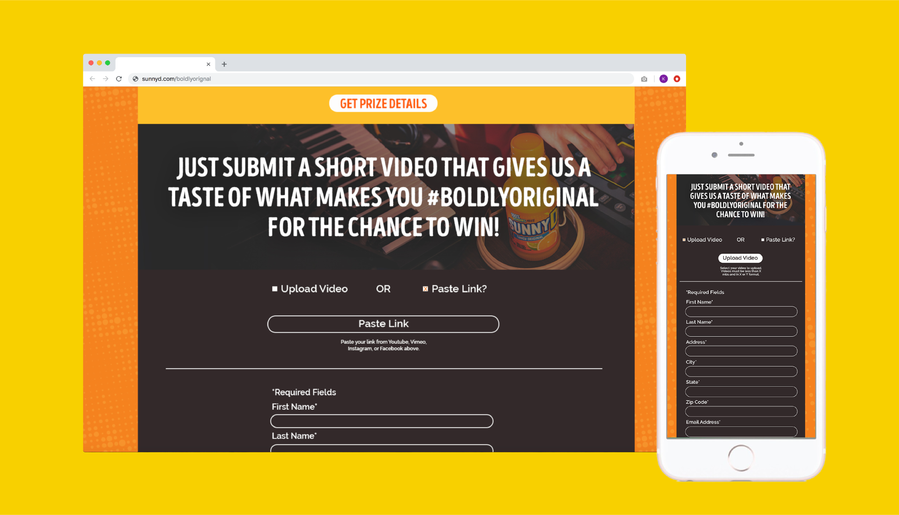 Two options for Juicy Juice's Family Photoshoot Contest, where people entered to win a family photoshoot.
SunnyD's campaign page, which showed behind the scenes clips and featured articles about SunnyD and the actors in the TV spot, who all have unique talents.