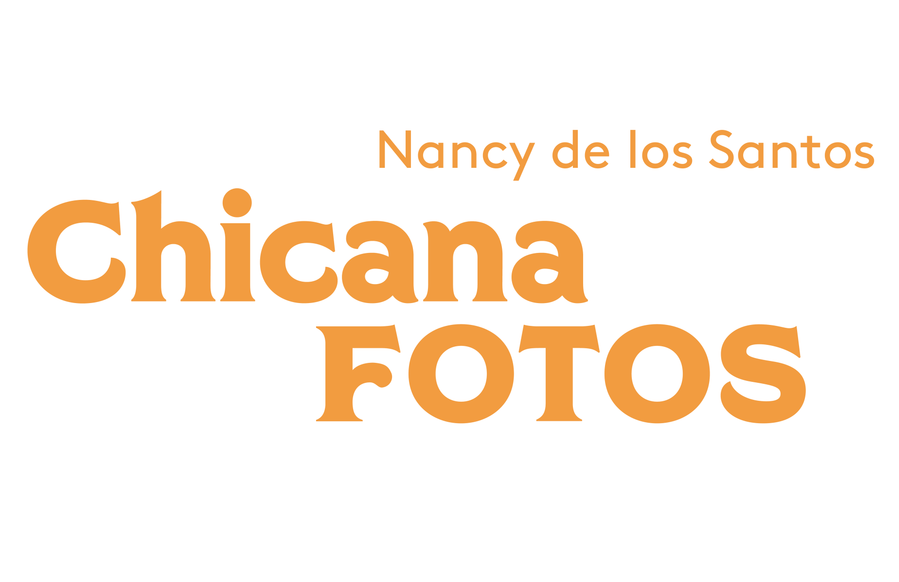 Chicana Fotos is an exhibit I designed in collaboration with 7 other designers for curator Maria Cotera. The exhibit was on the photography of Chicana activist of the 1970s (and now film producer) Nancy De Los Santos. The challenge was to capture Nancy's fiery spirit while telling the story of her uniquely feminist view of the Chicana movement in Chicago. Our exhibit garnered a lot of attention from historians and Chicanas alike, as there is very little photographic documentation of the movement in the city of Chicago. The exhibit will be moving to Texas next.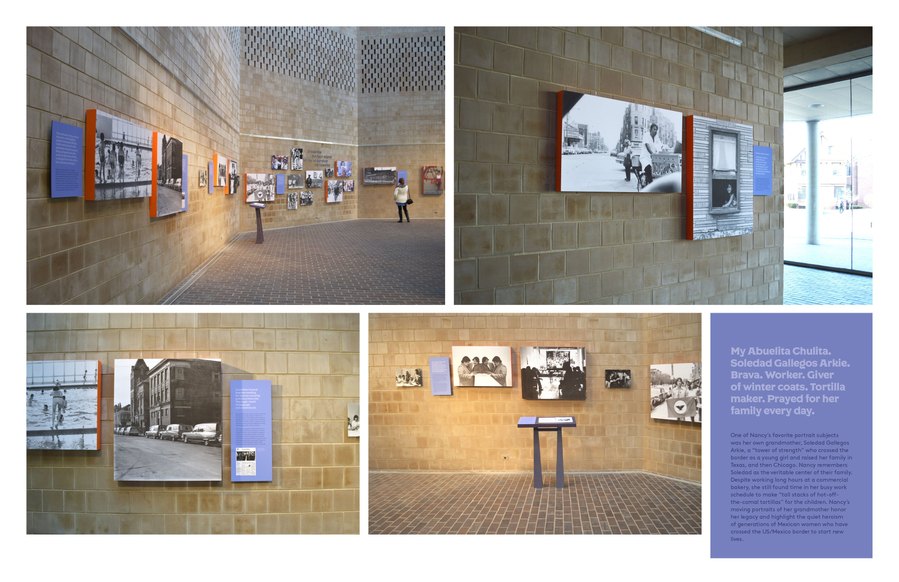 Each photograph was accompanied by a caption by Maria Cotera, who gave historical context, and Nancy, who's words are written in a funkier font to let her personality shine through.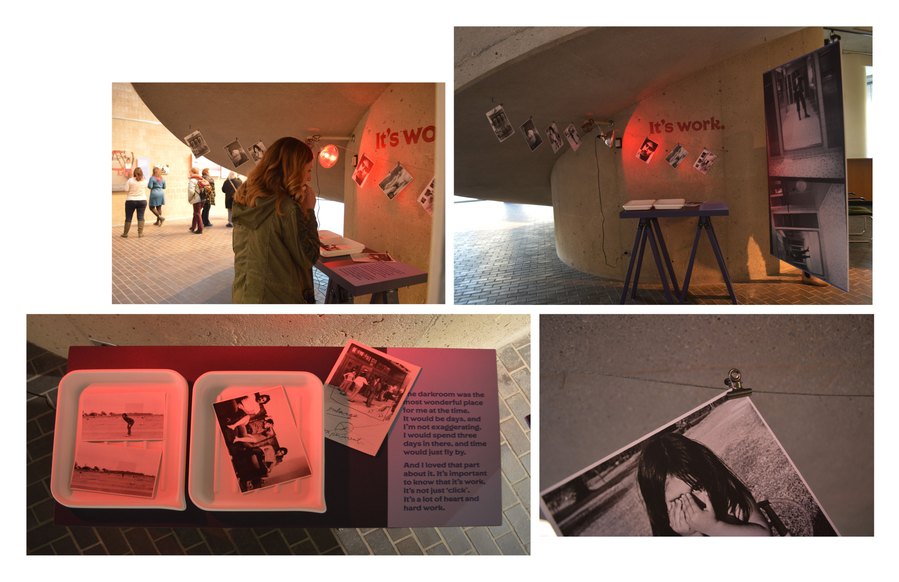 To show Nancy's process, and to utilize the dark space under the large concrete staircase in the center of our space, we created a mock darkroom.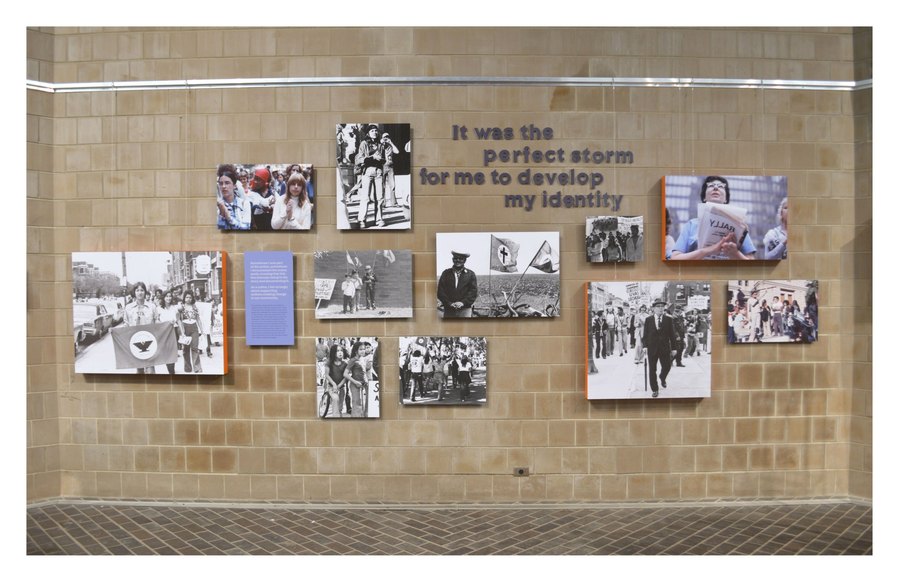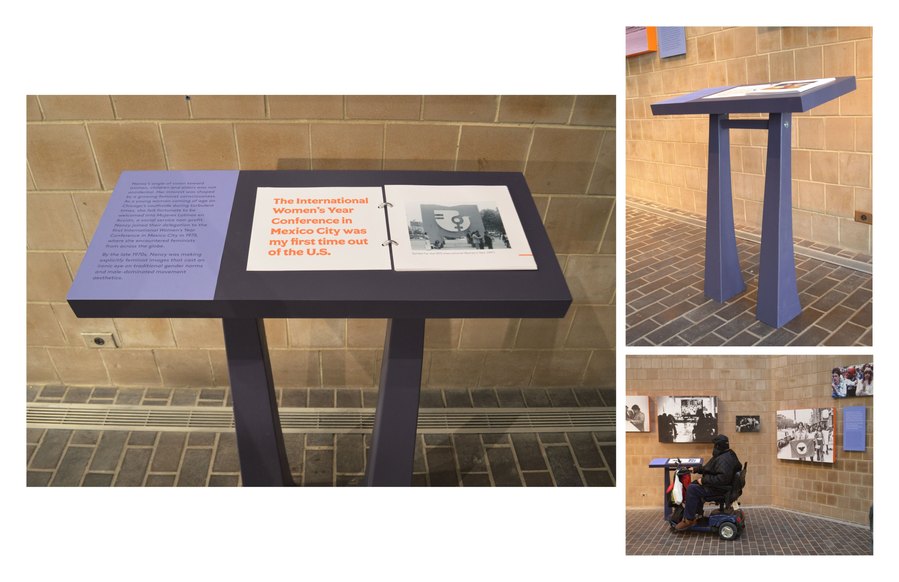 Two tables accompanied our large scale photographs, showing more images to elaborate on a select few special moments, and to give more of Nancy's voice.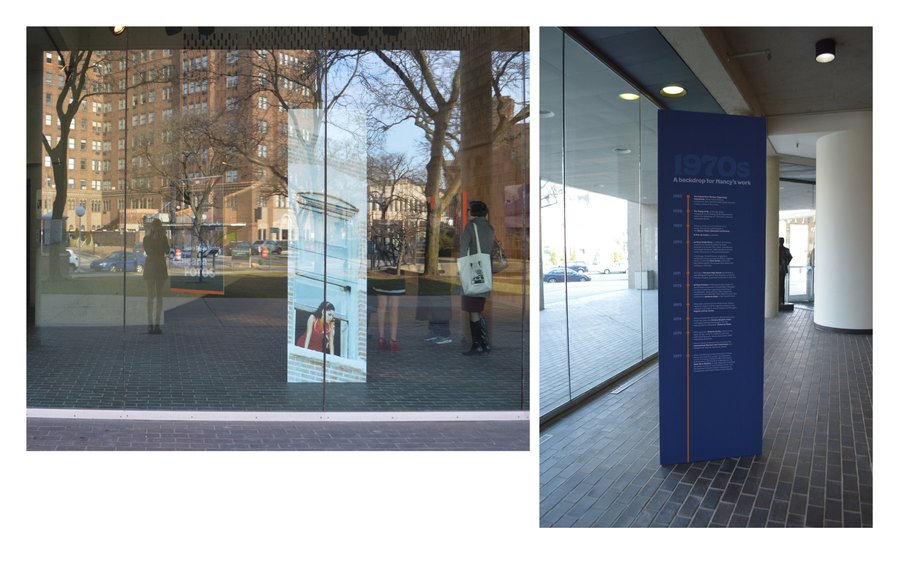 A timeline served to accompany our introductory text, and one of Nancy's photographs faced out the large windows of the gallery space into the streets of Detroit.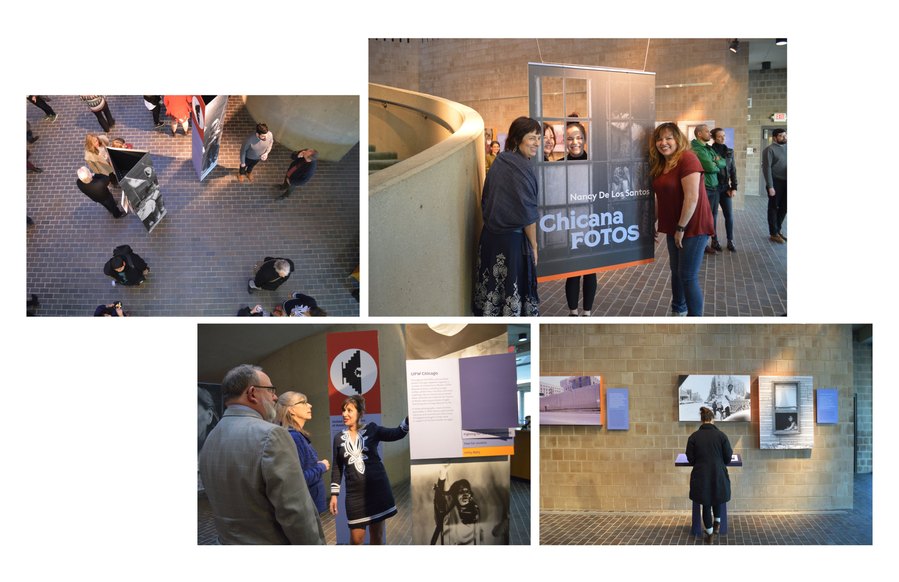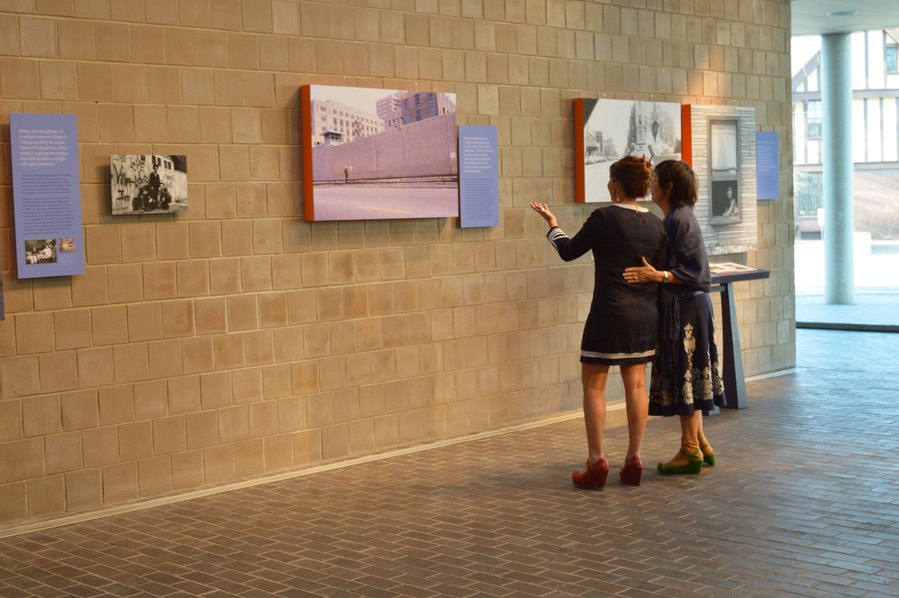 Maria and Nancy, sharing a moment before the opening.