I designed the website www.exstrange.com in full.
In a nutshell, #exstrange is a project by Rebekah Modrak and Marialaura Ghidini. They invited several artists to post artwork to ebay, using images, price, category, project description, and any other options on ebay to create layers of meaning surrounding their pieces. I had the opportunity to design their website, which plays an integral role in the project because it acts as a server to host all of the art and connect and organizes the pieces.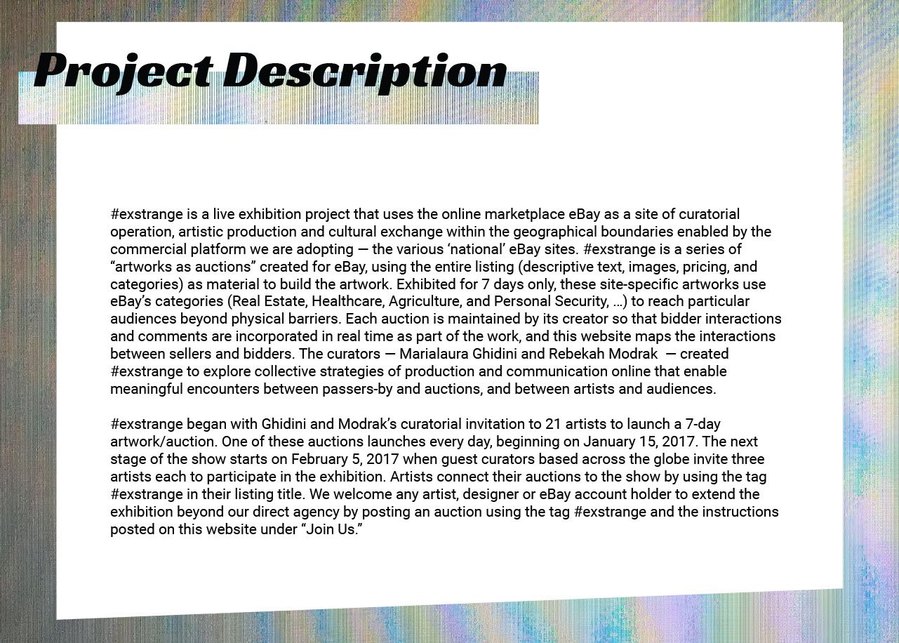 Step one to designing was, as always, understanding the project.
Through conversations with Rebekah Modrak, reading their briefs, grants, and project descriptions, I identified the goals of the project as:
-providing an open opportunity for artists of all status and skill to show their work
-providing a democratic space for buying and selling artwork
-breaking down conventions of how artwork is displayed
-breaking down power dynamics of the art world
-appropriating commercial services
-fostering community by providing the opportunity to get to know a stranger intimately
In trying to visualize these goals, I came up with a variety of concepts including
-utopian / dystopian dichotomy
-the distortion of technology
-subterranean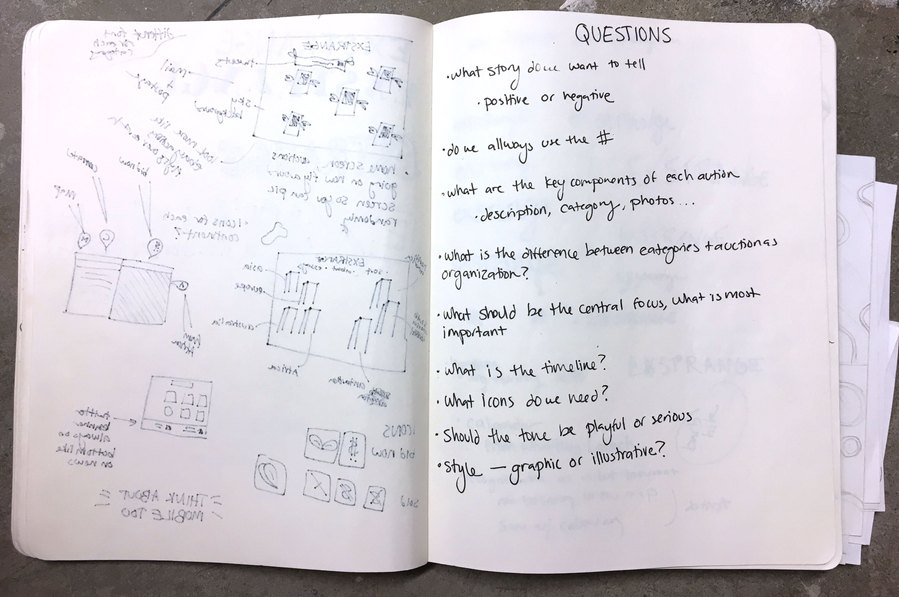 I wanted the site to be separate from modern conventions of clean design but crisp in it's own right. We also had a very limited amount of time to develop the site, and so I had to keep in mind what was doable in basic html in only a few short weeks. As I built my wireframes, I kept the layout very simple, and allowed small elements to make the design stand out. The angles at the bottom of the text boxes, erratic typefaces in the navigation alluded back to punk rock, while backgrounds and headers allude to glitching (more on this later).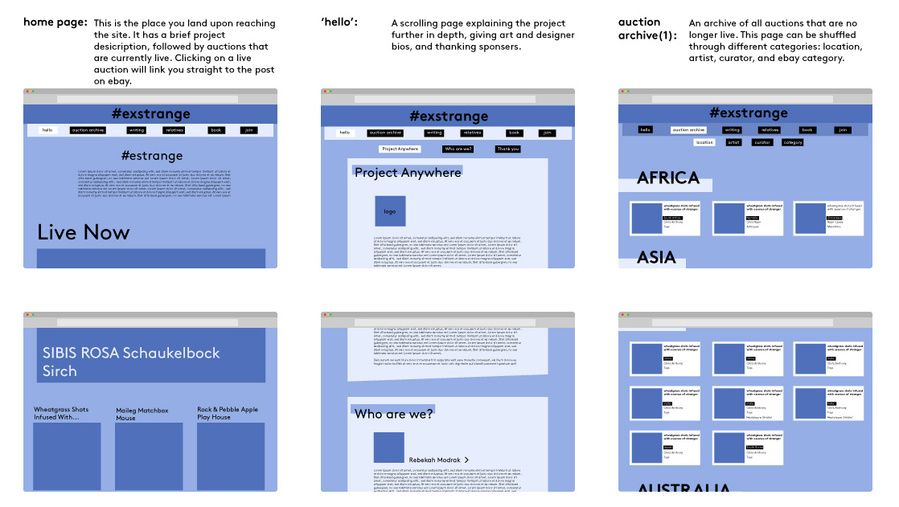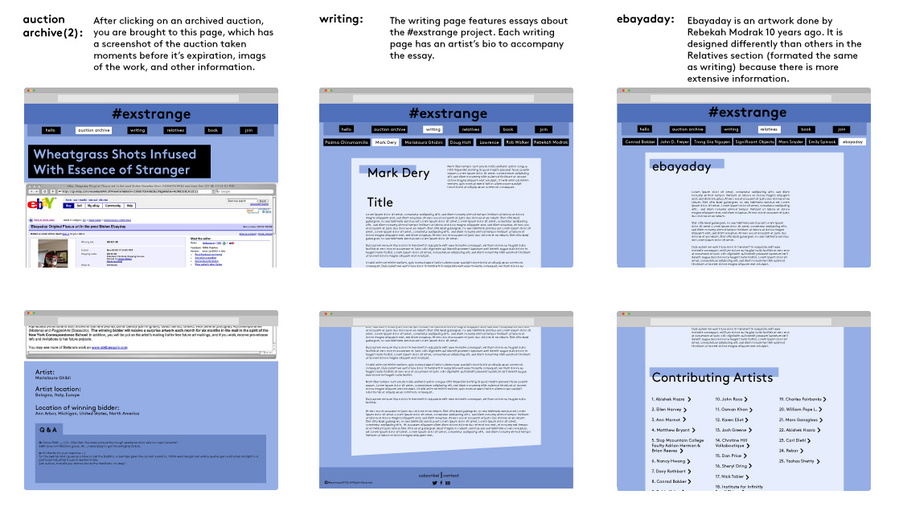 As I got to work visualizing these goals, I found many connections between the project and punk rock of the 1970s – ripe with zine culture and anti-establishment rebellion. Rebekah responded quite positively to this idea, but because the project is heavily internet based I wanted to come up with an idea that brought punk into the 21st century, and incorporate the playfulness Marialaura had expressed interest in.
I began experimenting with different backgrounds to take the website out of the traditional "white box gallery" space that most websites allude to (see: this website). I started by using a faded paper to allude to the creation of zines, but it felt antiquated. In an attempt to bring the work to the 21st century, I took photographs of screen distortion, and loved the silvery glow that was both technological and organic at once. That is how I came up with my idea for glitching – are hackers not, after all, the anti-establishment community of the internet age? I then shifted the visual design drastically.